Stunning
Hardwood Floor Refinishing & Restoration Services
in Virginia Beach, Chesapeake, VA, Norfolk, VA, Suffolk, VA and Area
Virginia Beach Hardwood Floor Refinishing & Restoration
Nothing makes a home as beautiful as well-maintained hardwood floors. The variety of colors and tones that the wood grains produce is really spectacular. You can change the feel of an entire room based on what type of lighting you're using, whether it's natural or artificial, and also the time of day. As light hits the hardwood floors, it's absorbed and reflected in such lovely ways. Also, since each tree that's used to mill the hardwood boards is different, it means that your floors are truly unique.

Regardless of the care you give your hardwood floors, though, they will, over time, start to age and weather. While some amount of aging can give the floors even more character, it's a fine line because as the boards start aging, the attractiveness will eventually diminish. When this happens, you'll probably start thinking about refinishing your hardwood floors.
Timely refinishing work is one of the best things you can do for your hardwood floors. It will quickly restore your floors to their original beauty and actually increase the lifespan of your floors. Refinishing is also very safe and good for the wood.
There are a number of other reasons people look to get their floors refinished. This process might be ideal for you if you're sick of the color of your wood floors and looking to change it. In this case, all your floors need is a new stain and you've got a great new color. Other times, you might be looking to simply give your whole house (or individual rooms) a new feel. Refinishing will do this, and also increase the value of your home. Another reason we get calls about refinishing is that you might have discovered you actually have hardwood floors under your existing carpet.
Regardless of the reason for refinishing your hardwood floors, it's a quick, simple, and effective way to change the look of your home and to increase its value. Monster Clean Virginia Beach has highly experienced technicians who specialize in hardwood floor refinishing. We'd be happy to talk with you about your needs and see how we can help you out.
How You Can Tell It's Time to Refinish Your Hardwood Floors
When people call us to ask about refinishing their hardwood floors, our first question is how do the actual floor boards looks. If they're full of scuffs, scratches, and other blemishes, that means it's probably timely to refinish the floors.
Another thing we tell our clients to look out for are any gaps in the boards. These will need to be filled and repaired prior to the sanding and refinishing process. For even more aged hardwood floors, we'll ask you to check for areas in the floor that are sagging, warping, buckling, cupping, or spongey feeling. These problems will need to be addressed, likely by replacing the boards, prior to refinishing the floors.
At Monster Clean, we're passionate about hardwood floors. Our technicians are highly skilled and have many years of experience in the refinishing and restoration processes. Because of this, we're sticklers about these steps because we want to ensure that we do the best job possible on your hardwood floors. We also want our refinishing work to last as long as possible for you.
The Hardwood Floor Refinishing Process Starts With You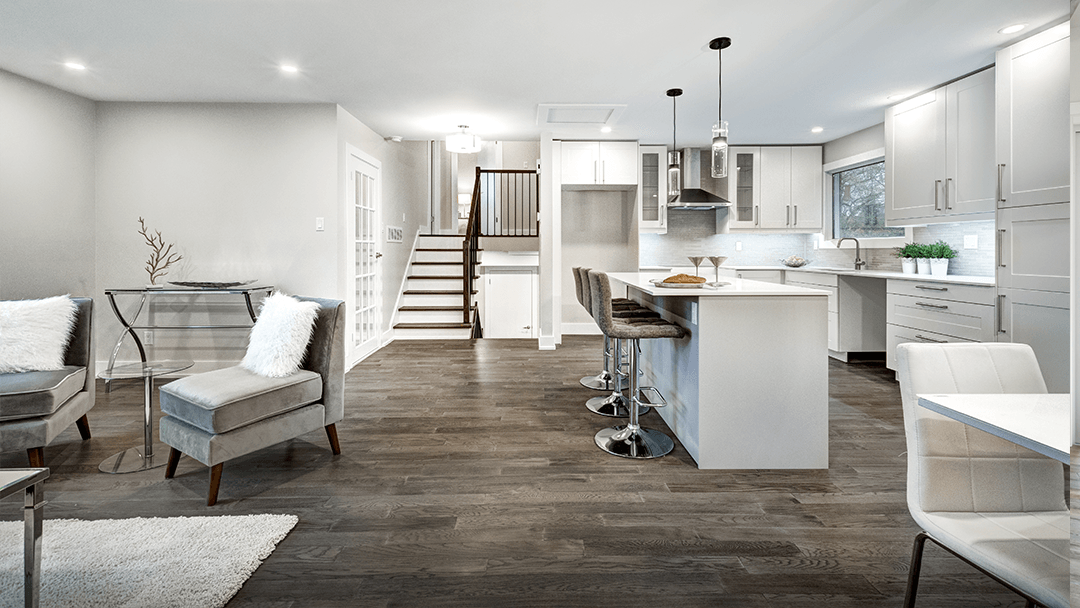 You're going to be the best judge of whether or not your hardwood floors need refinishing, and if so, how much. Like we already mentioned, refinishing is a no-brainer when your floors are obviously damaged. But there are also a lot of other personal preferences that go into the decision of whether or not to get your hardwood floors refinished.
Like we said, how you want your hardwood floors to look is really personal. You might have a very specific idea of style and look you want for your home. What better way to achieve this than to refinish your existing floors.
We see a lot of Victorian houses and furnishings around Virginia Beach. Keeping your wood floors looking a little weathered can really complement this type of furniture and other décor. In this case, we often recommend putting a new stain on your hardwood floors. This beautifully saturates the light in your home and draws attention to the old-style furnishings.
Some clients call and tell us that their floors look beat up like men in spurs have been tromping across them for decades. They're looking for something more suited to an office or bedroom. In this case, we'll do a more in-depth repair and refinishing process to get your hardwood looking more home-worthy.
While our professionals at Monster Clean are happy to give you our opinions and suggestions for your hardwood floors. But what we really enjoy doing is learning about your floors' baseline and then helping your flesh out your ideas and plans.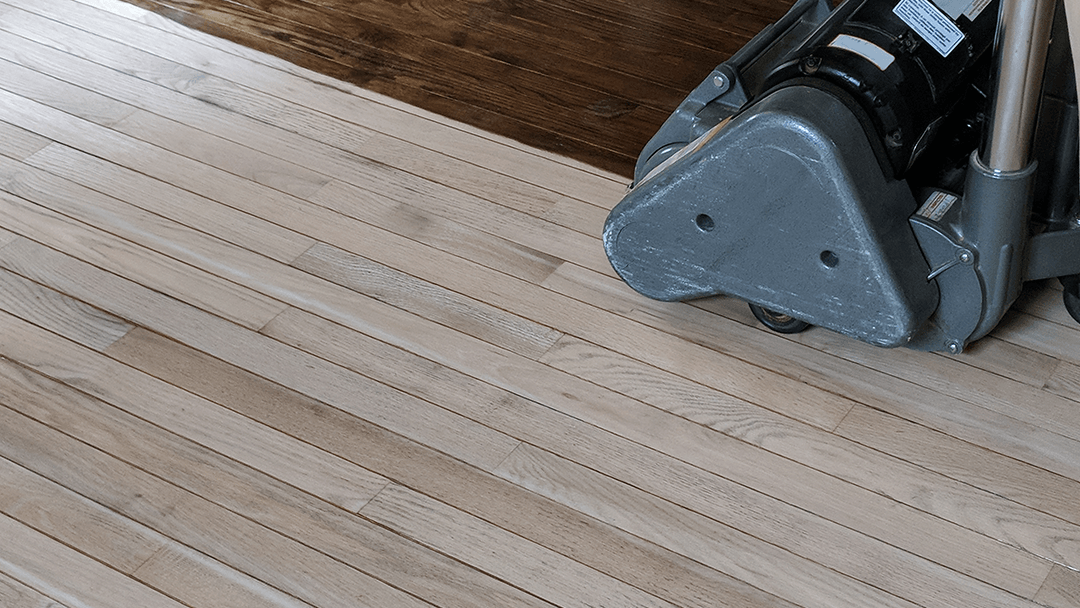 There are so many factors that contribute to dulling down your hardwood floors. Dirt and grime are the elements that really scratch up a floor and scuff the finish off. The second this process starts, your floors start looking lifeless, dull, and frankly quite ugly. So how did that happen?
Shoes are a major culprit. Since your shoes are outside on many surfaces, they track in a lot of dirt. We recommend taking shoes off before walking on hardwood floors, but we also realize that's not always realistic. Pets and kids are also guilty of tracking in dirt, food, and all number of offenders.
When the only issue with your hardwood floors is that they're dull, this is actually one of the easier repair jobs. You're looking to simply bring their shine back and protect them, so you'll just need a simple refinishing job. Not only will your floors gleam again, but you won't have to deal with any of the extra time and dust from sanding.
Deep Cleaning Your Hardwood Floors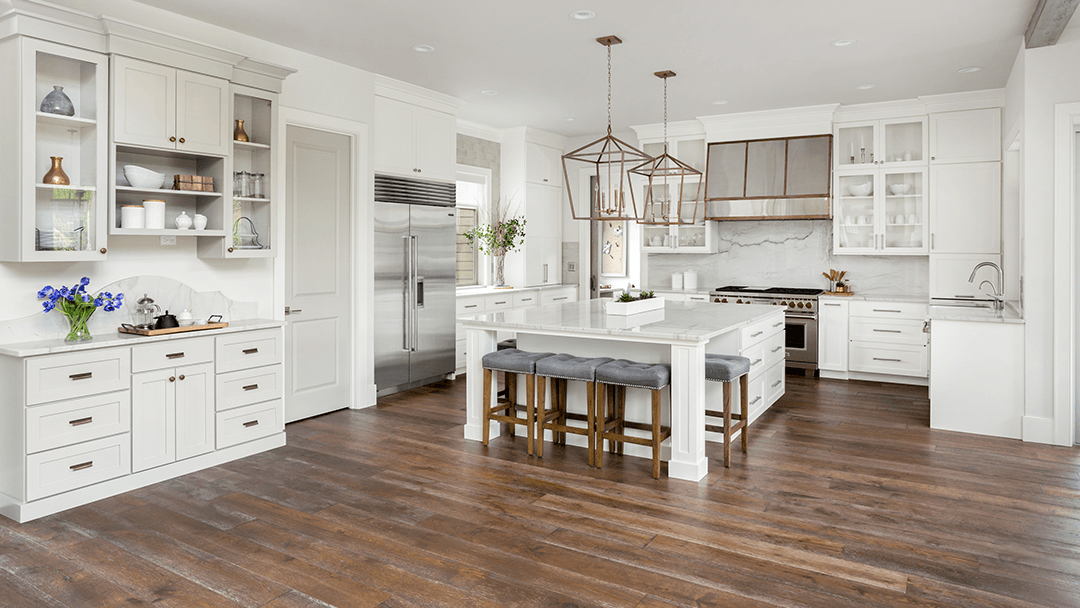 We often recommend that you give your hardwood floors a thorough deep cleaning. We suggest doing this before you make the final decision of "do I refinish my floors or not". Sometimes some of the blemishes in your floor actually go away with deep cleaning.
You'll want to sweep the hardwood with a soft broom. Soft bristles are essential because they're so gentle and will prevent the floor from getting scratched more. After sweeping, you'll want to vacuum the entire floor to pick up any hard-to-reach embedded dirt and remaining dust and debris. The final step is to mop your hardwood floors using a soft cloth and a hardwood floor cleaner.
Sometimes, though, deep cleaning isn't going to be enough to revive your floors. If this is the case for yours, then give us a call because you'll likely need to get your floors refinished. Our Monster Clean hardwood floor specialists will be happy to get your floors back to their original beauty and luster.
When Your Floors Need More Than a Quick Fix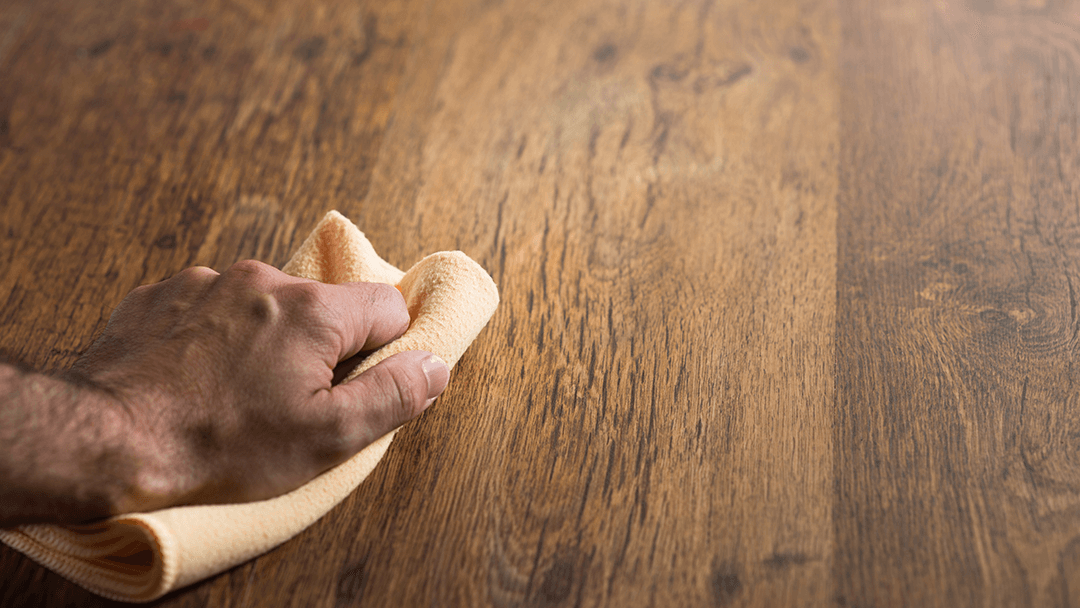 We always advise our customers to first try cleaning their hardwood floors, and then go with an easy refinishing job. Though this is our recommended procedure, we also know that sometimes there are floors that are beyond the help of a quick fix.
For this, we recommend a highly in-depth refinishing service. This type of refinishing is necessary if your hardwood floors are extremely dull, dirty, or brittle. Often these floors will also have a lot of deep gouges and scratches and the wood just looks generally terrible.
Monster Clean's in-depth refinishing is a multi-step process with services that are guaranteed to get your hardwood floors looking almost brand new again. When you decide this is what your floors need to get them restored to their original beauty, you can expect us to sand the floors and then patch any cracks or blemishes that are in the wood. After you're satisfied with our sanding and patching job, we'll put a fresh stain on your floors, and finish the process off with a new top coat. The top coat is a really important step because it provides the hardwood years of protection.
How Much Does Refinishing Cost?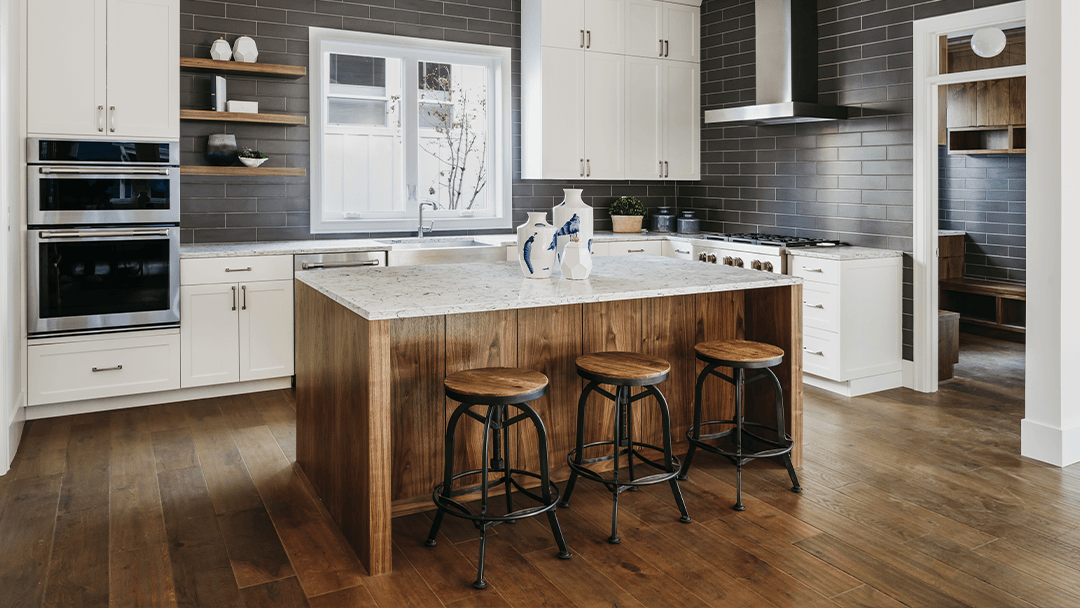 One of the most frequently asked questions we get is, "how much will it cost to refinish my hardwood floors?" There's no set-in-stone answer to this question because it depends on a number of factors, such as the size of the room or rooms you want refinished, as well as the condition the floors are in. The age of the floors is also a factor.
Give us a call today and one of the Monster Clean Virginia Beach hardwood floor experts will talk you through the whole process, and finish up by giving you an estimate. We look forward to working with you!
Our RISK-FREE Guarantees For You
Merely sweeping and mopping your floors is insufficient for achieving a thorough clean. To truly restore the cleanliness of your floors, a deeper extraction of dirt is necessary. Without this extraction, you are merely addressing the surface layer while neglecting the crevices and cracks within your floor's surface. Consequently, if you limit your cleaning routine to sweeping and mopping alone, there is a significant likelihood that dirt, debris, and allergens are still residing within the hidden recesses of your floors.
For more than 17 years, Monster Clean has proudly provided Hampton Roads with exceptional service, an outstanding team of professionals, and unbeatable prices.
We'll save you both TIME and MONEY because our process, equipment and procedures will keep your carpets cleaner longer!
Your 100% Satisfaction is our GUARANTEE!
Peace of mind - No harmful chemicals! Safe for your kids and pets
Fewer allergies and illness - Less sick days for you and your family