You've taken some time to layout the office in a way that increases work productivity, moving the desks around, rearranging the cubicles, and perhaps even adding water fountains. Office layout is an important factor to consider when trying to increase work productivity. Real businesses know the significance of optimizing office space for effective work flow and productivity. But many businesses forget to take into consideration the environmental conditions of a commercial office space.
Temperature, lighting, office noise, and even the level of cleanliness all have an impact on work productivity. People who have allergies or certain health conditions may experience symptoms that inhibit work flow. Having a clean work environment ensures that employees won't be faced with reactions to allergens such as dust and mold that can build up on surfaces over time if not taken care of.
Dust & Mold Buildup
Carpets are the biggest culprit for mold, dust, and bacteria build up in a commercial office space. Employees snacking at their desks, spilled drinks, and the daily office walkway traffic builds up grime and leads to mold growth over time. Mold can cause individuals with allergies to experience a variety of symptoms.
These include coughing, itchy, watery eyes, and even hives. Those who have asthma and are exposed to mold may experience wheezing and have difficulty breathing. Dust in carpets can cause runny nose, sneezing, and nasal congestion. To prevent the buildup of mold and dust, commercial carpet cleaning should be done at least once a year.
However, don't just go with any carpet cleaning company, try to find a company that uses a rotary steam extractor to clean the carpets. Many commercial carpet cleaning companies fail to properly remove carpet contaminates because they use sub-par equipment that leaves the carpet moist, creating the perfect environment for new mold to grow.
We use rotary steam extractors because they dig deeper into the fibers of the carpet, remove more contaminates, and don't leave carpets moist. This guarantees that no new mold will form after the job is complete.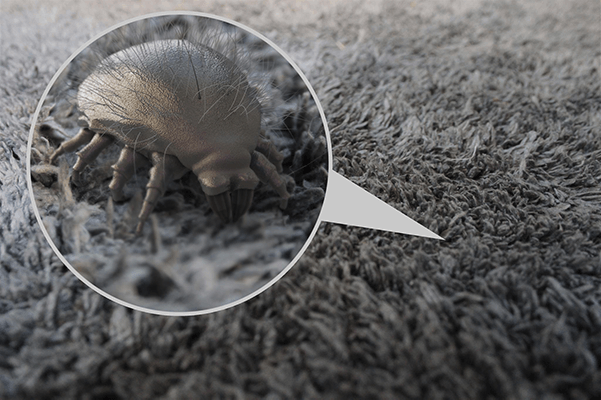 Along with a deep carpet cleaning, it is also a good investment to receive a full-service carpet protection. Applying a carpet protectant makes it so that contaminates wont seep into the fibers of the carpet, making it easier for vacuums to draw the mold and dust out of the carpet during weekly janitorial cleaning. Using a sealant on commercial carpets also preserves the life of the carpet, potentially saving a business thousands that would normally be spent to replace the carpet.
Decreased Productivity
Without routine carpet cleaning in an office space, employees will experience all of the symptoms of mold and dust exposure, and in some cases, may even end up calling out of work. Aside from the time spent out of work due to allergies, employees will be less productive during the day while in the office.
Allergic reactions to mold and dust can be distracting, making employees less focused on their work while at the desk, and more likely to leave the office to find relief form their allergy symptoms. The cost of regular commercial carpet cleaning is much cheaper than the combined cost of decreased productivity from an entire office space of employees. With routine commercial carpet cleaning, employees will be able to stay focused longer without having to battle symptoms due to exposure to mold and dust.
Having a clean work environment not only increases work productivity, but also contributes to an overall boost in office morale. If employees see that an employer is taking care of the office space, it creates an environment where the employees feel that they are being treated well. People in an office setting are more likely to work harder, and more efficient when they are working for an employer they feel cares for them.
Hiring a nightly Janitorial company will keep your office space clean year-round, so that every day employees come into work they feel they are in a refreshing, clean environment. For our clients, we have created a multi-stage janitorial service that maintains the commercial carpet, cubicles, walls, and any surface that may acquire dust and grime. We recommend to have a commercial Janitorial service maintain your office space throughout the year, and then periodically have the carpets and cubicles deep cleaned to remove the deep contaminates.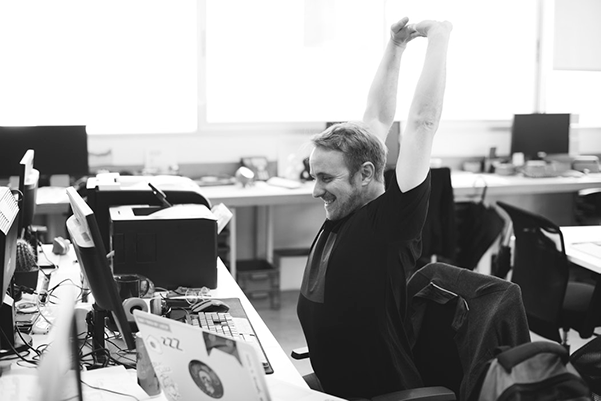 Conclusion:
Commercial carpet cleaning is essential to establishing a clean and efficient work friendly environment. Employees that are taken care of are more likely to take care in the work they do. Along with commercial carpet cleaning, janitorial maintenance is necessary to prevent excess build up. Want to learn more about our commercial carpet cleaning, or commercial Janitorial services? Give us a call or read about the breakdown of our processes on our services page.